As specialists in slate from across the globe, we understand the importance of using high-quality stone in your renovation project due to its exceptional qualities. Whether it is for roofing, flooring, wall cladding, or any number of bespoke architecture fittings; slate is incredibly versatile and offers a wide range of design options. I'll explain in a little more detail how these qualities can be hugely advantageous when slate is used as a flooring material.
Uses
Slate tiles can be used indoors, where the most concentrated foot traffic tends to occur; or outdoors, which is a great option for patios and outdoor dining areas for example. You can opt for this natural stone no matter the style of your development since it works excellently with both contemporary and more traditional architecture. The high degree of customisation of slate tiles will add individuality, charisma and personality to your home or business.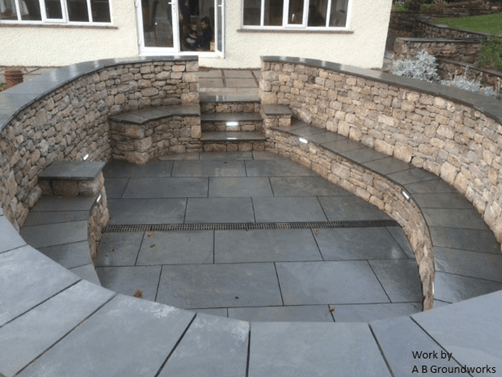 Colour
Manmade tiles cannot be compared to natural slate. Their beauty and quality are greatly attributed to the fact that each piece of stone is unique. These natural variations provide a one-of-kind feeling and finish to your space. Slate is available in a variety of colours which complement every design idea, and while some tend to be softer and lighter in tone; others are darker and ideal for a more urban decor.
Style
Just like we did with Gail's Artisan Bakery, you can have slate tiles cut to any shape and size desired. This can help you obtain the right look for your project; one that not only matches the interior design but also best suits your needs. As well as the shape, the surface finish can greatly change the feel of a room and this can also relate to its suitability. Our Elterdale Grey Green Tumbled slate tiles, for instance, make an ideal floor covering when laid in a random pattern in an old cottage or farmhouse kitchen. This can be vastly contrasted to our Ravendale Graphite Honed tiles which produce a sharp, clean and modern look to a new build bathroom.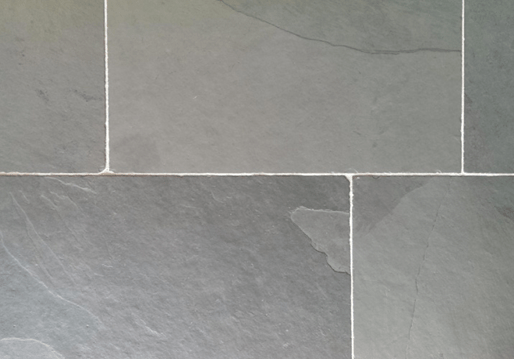 Our bespoke slate is fit to suit a wide range of different purposes, and we know we can help you achieve the look you want in your business or home. To know more about our custom-made and affordable products, don't hesitate to contact us or give us a call on 015395 59289. To keep up to date with our latest news and projects, follow us on Facebook, Twitter, LinkedIn and Google+.