There are many different types of slate with varying colours including:
Grey
Purple
Black
Blue
Green
Heather
Red
These various naturally occurring colours are a result of slate composition and the location where the slate is found.
How Does Slate Get its Colour?
Slate is a type of rock that has many natural occurring colour variations. Natural slate is a fine-grained metamorphic rock composed of sedimentary or volcanic ash deposits which, through metamorphism, have been chemically and structurally changed. Due to slate's defined lines of breakability – cleavage and grain – it is possible to split slate into thin sheets, and this makes them ideal for turning them into materials such as roof slates.
Green Slate
The minerals inside slate is what determines its colour. In slates that appear green, this is due to chlorite – a group of common sheet silicate minerals that form during the early stages of metamorphism. They most often form in rock environments where minerals are altered by heat, pressure and chemical activity. When chlorite is present in sufficiently high concentration, it gives slate a green colour.
At UK Slate, we have a range of beautiful green slate available for a wide range of applications: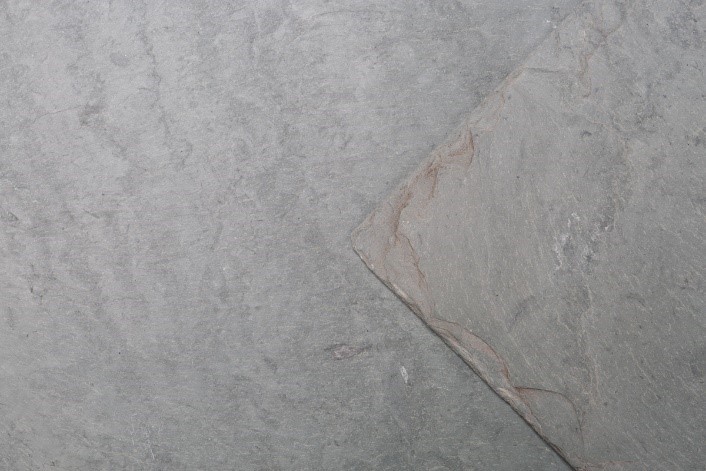 Vermont Structural Unfading Green slate has been used in the UK dating back to the 1890's where the slate is still on the roof today doing what it was made to do – protect the building from the harsh elements. In more recent times it has also been approved on specific English Heritage projects, Crown Estates and in several National Parks.
These Lakeland Green Decorative slate chippings are ideal for an extensive range of domestic landscaping projects and commercial developments. Quarried in the heart of the Lake District, this slate is a stunning pale green with tones of grey running through; it makes the perfect backdrop for plant or garden features.
Blue Slate
Blue slate is a kind of aqueous sedimentary rock, it tends to be crossed over with grey to give a blue-grey tone. Its main mineral composition is calcium carbonate.
At UK Slate, we have a range of blue slates available: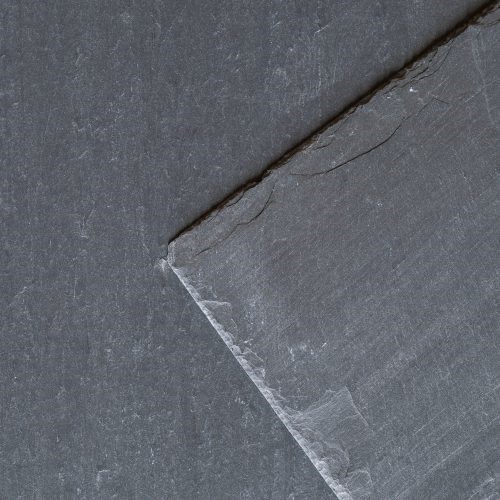 Levendale Blue Black slate is produced by a relatively small quarry in North West Spain. The stunning blue/black colour of this slate gives a perfect effect to finished roofs with its nice surface grain texture.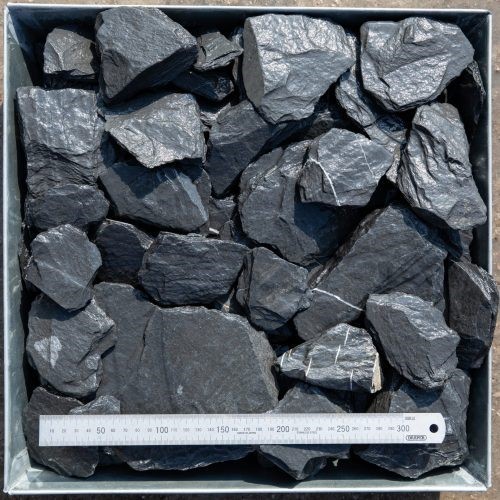 These Lakeland Blue Grey Slate Aggregates are quarried from the edge of the Lake District and are perfect for domestic landscaping projects as well as commercial developments. These oversized aggregates add a big texture to any area and look great in any water-based project. They cover the ground well and are noticeable when laid in and around planting schemes.
Purple Slate
Purple slate is beautiful in colour and is caused by haematite. Haematite is an oxide of iron found in slates formed from deposits laid down in oxidising conditions. It is the most durable form of iron and not affected by exposure. Haematite is not visible to the naked eye but can be recognised by its purple colour.
At UK Slate, we have a range of purple slates available: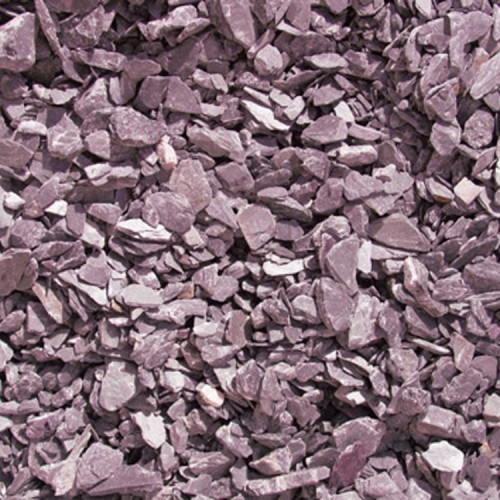 This Welsh Plum Slate Aggregate is a stunning colour and perfect for domestic landscaping. It is quarried in North Wales from Penrhyn Quarry; its purple heather colour has tones of blue and green running through. It makes a lovely, subtle backdrop to plant or garden features.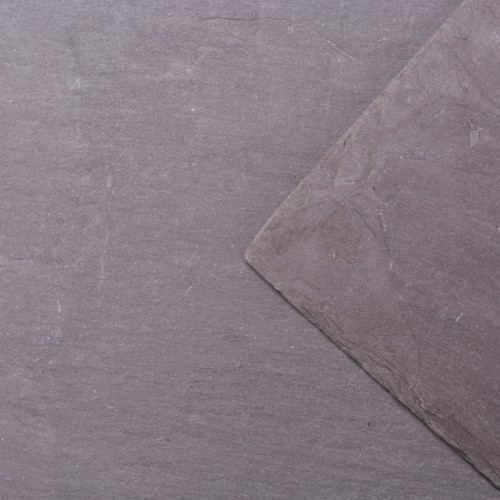 The Welsh Heather Blue slate is very rare in the industry. This heather slate is sourced near Bethesda in North Wales, and has been crafted by many generations of people from all walks of life since early Roman times. This slate is available in many sizes and thickness with specifications that can be tailored to the required aesthetics of the project.

Here at UK Slate, we strive to meet and exceed the needs and expectations of our customers. We have years of experience in the slate industry and working with roof slate as well as sourcing the very best slate, both domestically and from around the globe. If you have any questions about any of our services, please to do hesitate to contact us, and we would be happy to answer any of your questions.