Adhesives and grout are essential products within the tiling industry, and here at UK Slate, we are providers of both. Each different adhesive has a specific use depending on what is required for the project.
We thought we would help you choose the right product for the right job by detailing the uses of each, helping you with your future tiling projects.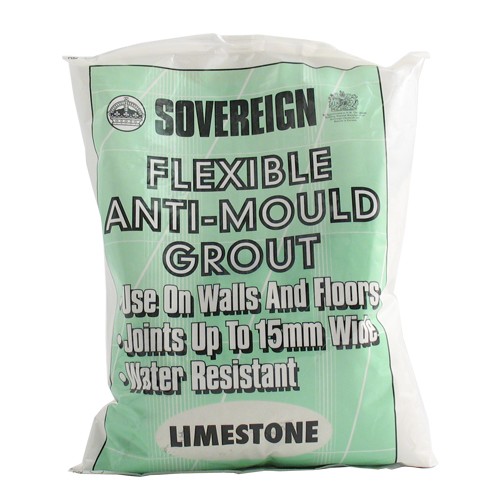 What Are Adhesives?
An adhesive is a substance used for sticking objects or materials together. Within the tiling industry, adhesives are used to adhere the tile to the relevant surface. What type of adhesive is required is dependent on the surface you're tiling onto.
What is Grout?
Grout is a substance used for filling crevices, most commonly gaps between wall or floor tiles. There are two types of grout:
Sanded Grout – used for larger joints, sand is added to the mixture in order to improve bulk and prevent shrinkage.
Unsanded Grout – a cement-based grout made up of a mixture of cement, water and pigments. It is used to apply tile grout to narrow spaces of one eighth of an inch or less.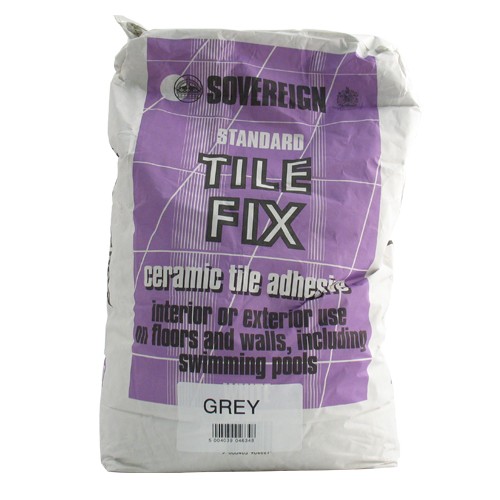 Different Products for Different Uses
At UK Slate, we have a range of adhesive and grout products to help you choose the perfect product for your project. Here, we will go through which products are used for different uses.
GEOFix Flexible Grout Anti Mould – this flexible joint filling compound is suitable for walls and floors with joints up to 15mm wide. It is especially suitable for kitchens, showers, toilets and bathrooms where inhibition of fungal growth is required.
GEOPave Easy Paving Grout 20kg – this product is the simple, clean and fast way to grout wide joints in hard landscaping features such as domestic drives, patios, and paths. No mixing is required, simply pour on to the floor and brush into the joints. Once set the grout is permeable allowing paving to drain and can be used on natural stone, brick, block, concrete, clay pavers and flags. Due to the high resin content, it is also more flexible than cement based grouts meaning the pointing wont crack from slight movement and frost.
GEOFloor Porcelflex Paid 1 Part Flexible Adhesive 20kg – this specially formulated adhesive is used for the fixing of wall and floor tiles, both internally and externally. It is ideal for fixing direct to timber floors and other areas which are subject to slight movement. It brings many benefits as it is also suitable for use in conjunction with under floor heating, allowing the tiles to expand when heated without the adhesive cracking and the tiles coming lose. The rapid set formula also dries much quicker than other adhesives, allowing the area to be used soon after tiling.
GEOFloor Standard Tile Adhesive 20kg – this cement based, thin bed adhesive is suitable for constantly wet locations such as showers, due to its fully water and frost resistance. Ideal for tiling swimming pools, the adhesive forms a strong bond with concrete, render, blockwork and brickwork.
GEOFloor Levelling Compound 25kg – this levelling compound is used for preparing sound sub floors which are ready for the installation of new floor coverings. This product can cover both absorbent and non-absorbent surfaces, such as old adhesive residues, asphalt, terrazzo, steel, epoxy and polyester resins. Using floor levelling compound can be much cheaper than using a thick bed of adhesive in order to produce a level floor.
Here at UK Slate, our specialist adhesives and grouts are tailored for natural slate and stone flooring. If you would like to know more about our products and services, get in touch with us today by calling 015395 59289 or emailing info@slate.uk.com and we will be happy to help.