Slate is a popular material used for an array of designs for building construction, from roofing to flooring, to landscaping. As it is a natural material, slate is often hailed as one of the best materials to use in construction due to its abundance, heat-retaining properties and environmentally friendliness. Made from fine-grained metamorphic rock composed of sedimentary or volcanic ash deposits, it is a material which has been used for centuries.
Slate brings numerous benefits due to its remarkable durability and fire and water resistance, but what is it about slate that makes it so environmentally friendly?
Slate Transportation
As demand for slate has increased, suppliers have been opting to transport from abroad to source natural slates. There are various destinations around the world where natural roofing slates are transported to the UK, the most common being Spain, Brazil and China.
With this method, slates are transported via a 40-tonne articulated truck from the quarry to a designated port, where they are then shipped to the UK. Being transported via sea results in a cleaner and more efficient journey, reducing carbon emissions.
But there are also plenty of slate quarries in the UK, so they're right on our doorstep, reducing the distance needed for transportation. At UK Slate, we are based on the edge of the Lake District, an area known for its high-quality slate. We can provide you with both UK quarried slate and slate from across the globe.
Slate Manufacturing Process
According to data from the Inventory of Carbon and Energy, which looks at the amount of energy and carbon in a building material, natural slate makes the least environmental impact. There is very little manufacturing in the slate collection process, as it is handcrafted work from the quarry.
It also produces the lowest embodied energy, the energy required for manufacturing, transportation and the use of the product and waste product. Slate has the lowest carbon footprint due to the fossil fuel used to process it.
Other materials have more complex manufacturing processes with a higher environmental impact. Ceramic tiles, for example, need high-temperature processes in furnaces, meaning they consume lots of energy that the slate process does not.
Long-Lasting Material
Slate tiles have a long life that can withstand adverse conditions like heat, rain and wind. With proper care and maintenance, slate roofing can last well over a hundred years. In fact, supporting timbers are more likely to deteriorate before the slate tiles themselves. Your slate roof can resist severe wear and tear and protect your home from the surroundings.
With such a long-lasting material for your home, you won't have to worry about replacing your roof anytime soon, and you'll lessen your environmental impact by using a material that doesn't need frequent replacing.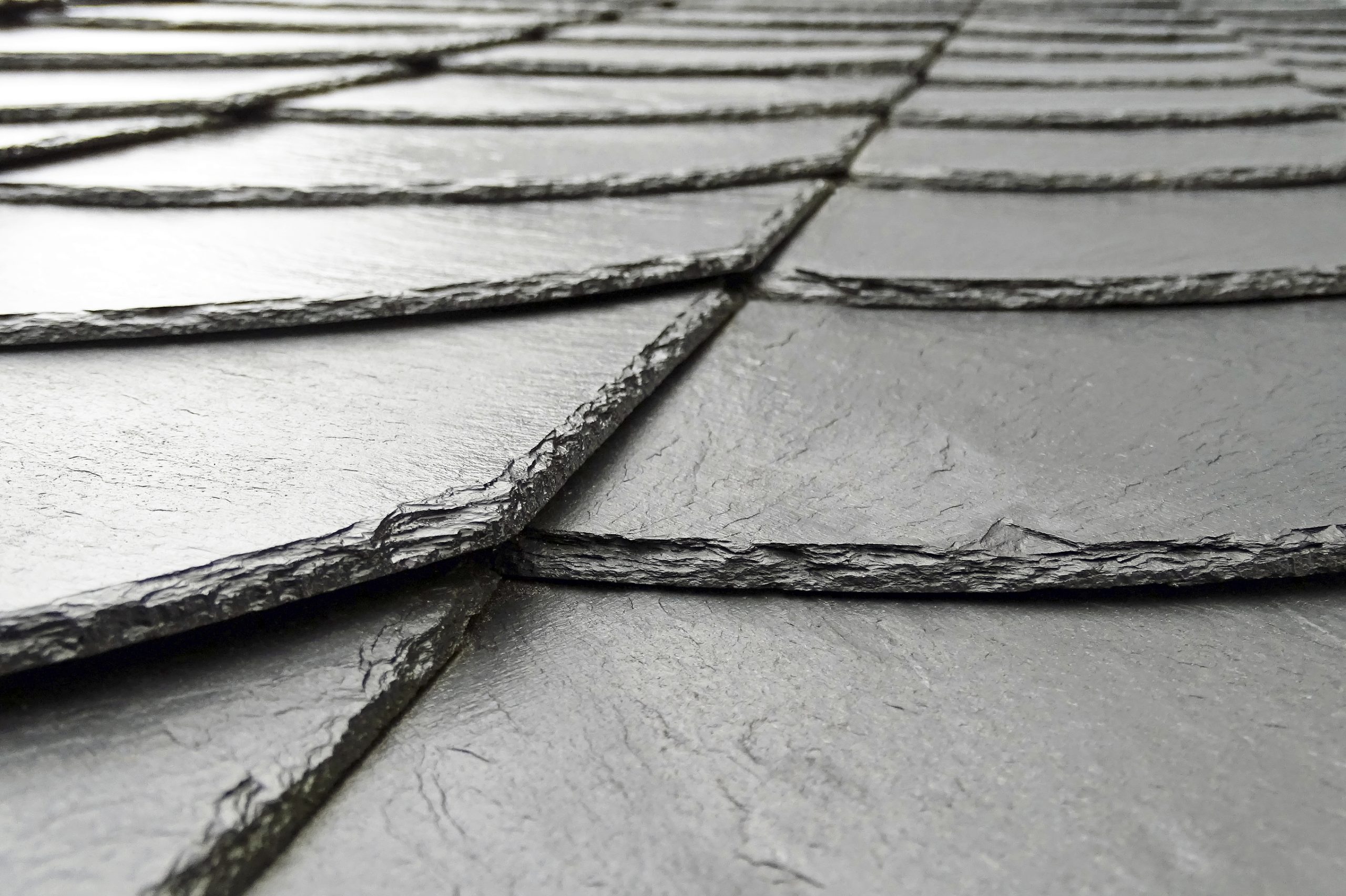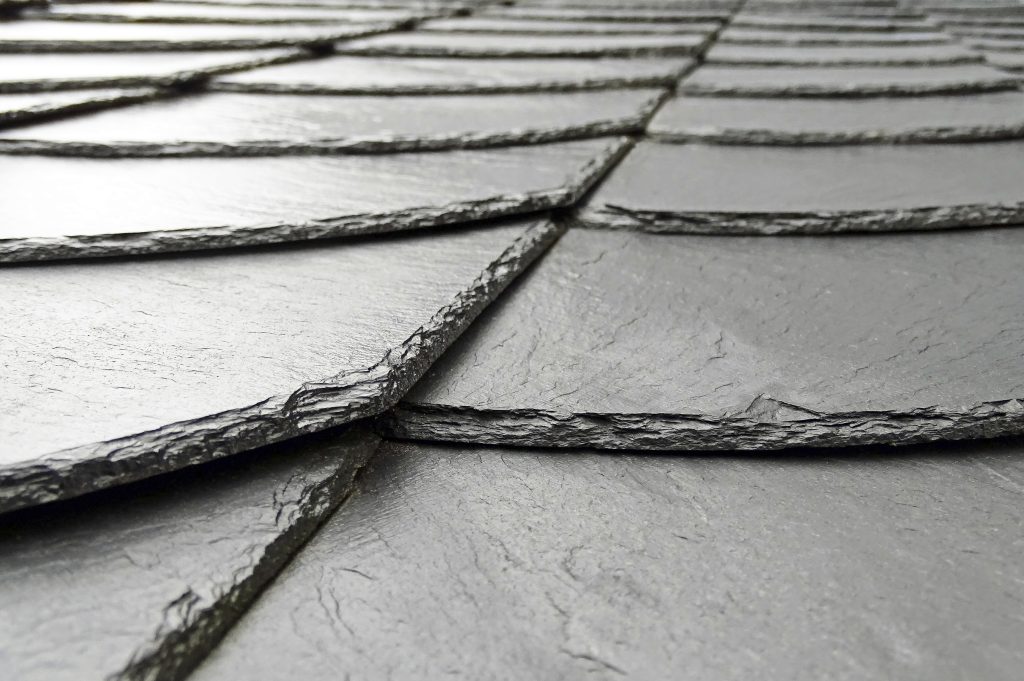 Slate is the Best Ecological Option
Throughout all the stages of its life span, natural slate will remain environmentally friendly. Due to this, it has become one of the best natural choices for sustainable buildings. Below, we have listed some reasons as to why natural slate is the best ecological option:
Natural – as slate is a mineral product, it is 100% natural. Its simple and efficient production process results in slate having a low environmental impact.
Reusable – natural slate is a material which can be easily recycled at the end of its life.
No chemical emissions – natural slate is subject only to extraction and working processes. As it does not need any artificial materials or chemical products, it makes slate a sustainable alternative for any project.
Durable – slate has a durability of over 100 years, making it the most resistant material used for roofing. Natural slate will perform better than any other roofing material.
By building a roof with natural slate material instead of fibre cement, it can avoid the creation of up to 6.2 tons of CO2 emissions. This is equivalent to the pollution created by an average car over 18,600 miles (30,000km).
There are numerous reasons and benefits which add up to natural slate being one of the most environmentally friendly materials used today. Here at UK Slate, we ensure we are constantly able to source the very best slate from around the globe. We pride ourselves on meeting and exceeding your expectations. With all our years of experience, we can source you the best slate domestically and from about the globe, and we offer national and international delivery so we can get to you wherever you are.
If you would like to know more about our products and services, get in touch with us today by calling 015395 59289 or emailing info@slate.uk.com and we will be happy to help.