When renovating a room, choosing which material to go for can be a bit more complicated than just picking the most attractive looking one. You'll need to consider the environment of the room, the durability of the material, how much maintenance the floor will need and any other more personal factors such as who lives in the house and how this might impact which material you choose.
Here is a breakdown on the different types of materials that floor tiles can be made from, and why you should choose natural slate flooring.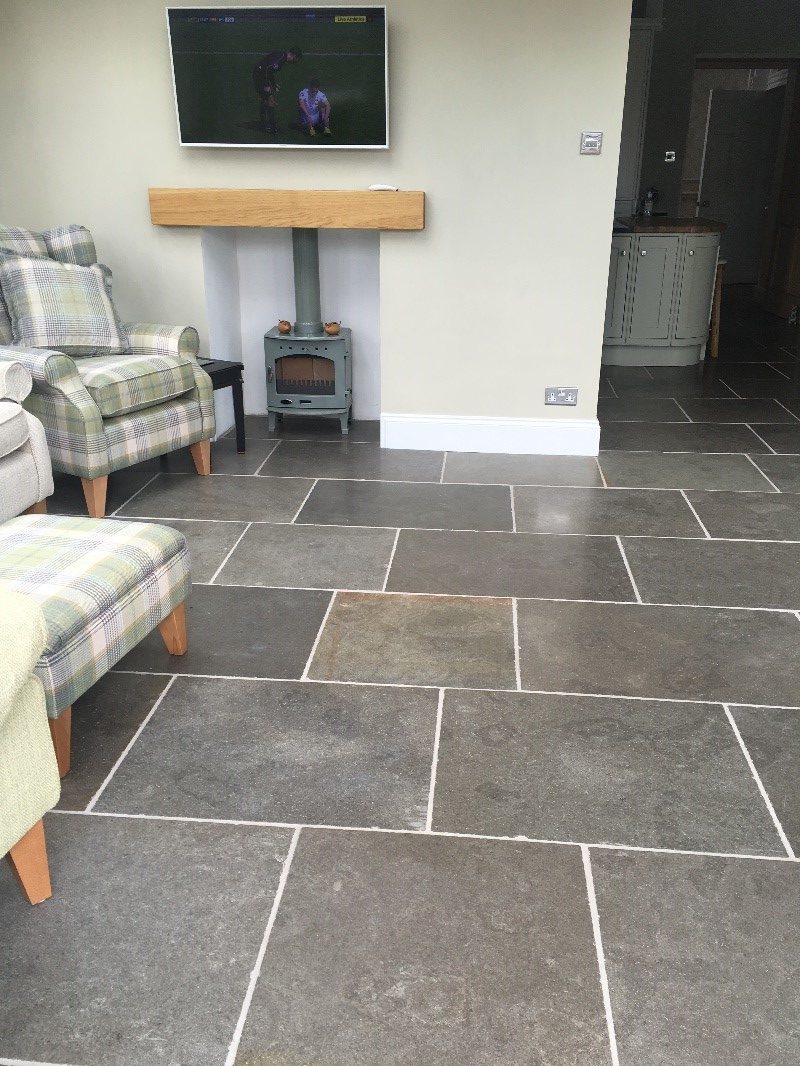 Different Materials for Floor Tiles
Here are some common types of materials that are used to make flooring tiles:
Ceramic
Porcelain
Marble
Sandstone
Limestone
Granite
Every type of floor tile can be used to create a different kind of aesthetic in the home. Some stone floors like slate and sandstone can look rustic and make perfect additions to the likes of an outdoor kitchen or patio, whereas others are perhaps more suited to internal applications.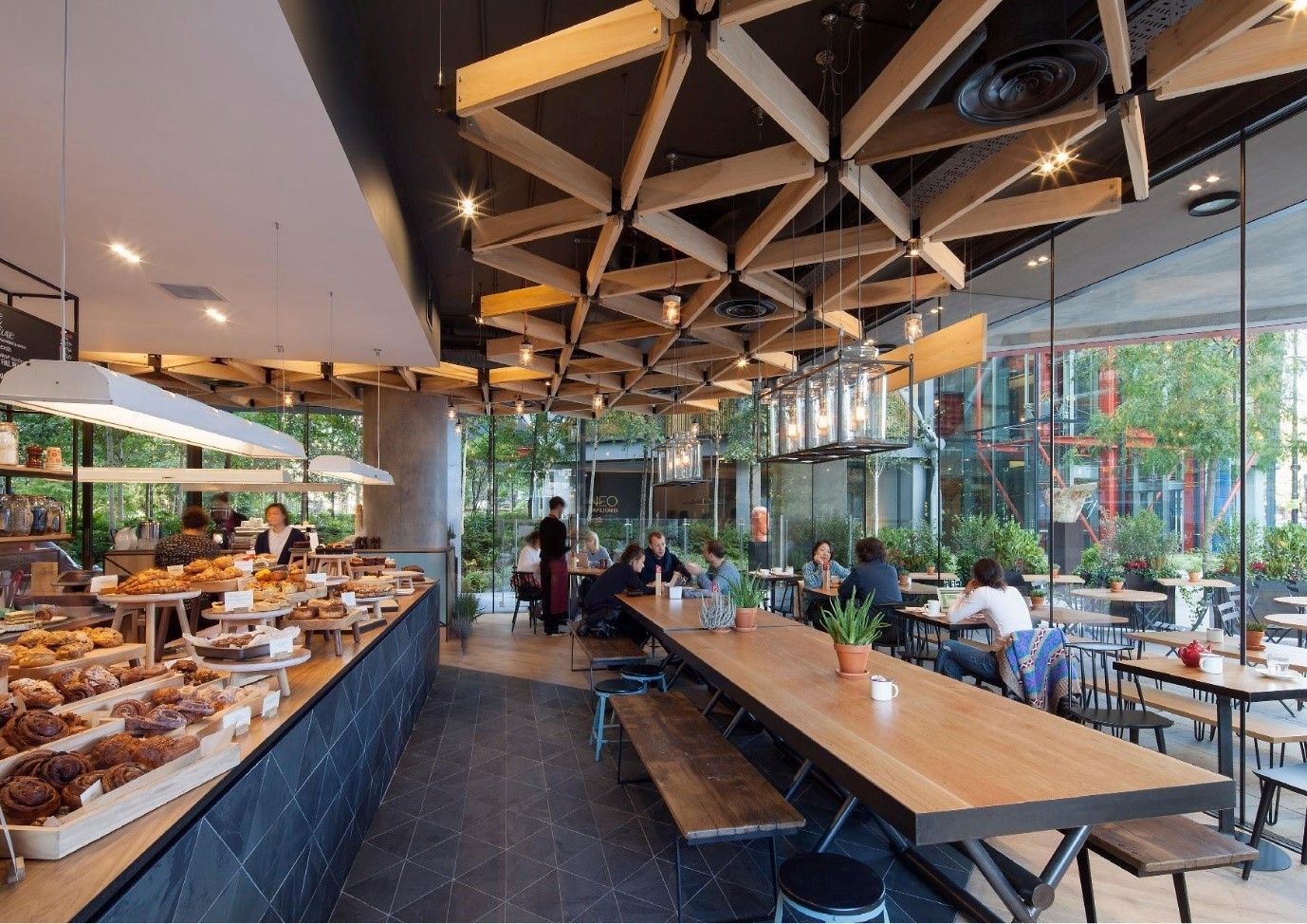 Advantages of Slate
Slate is an incredibly strong natural stone flooring material; its durability makes it resistant to cracks, scratches, breaks and chips. The stone is produced over millions of years from the heat and pressure within the earth, making the material incredibly hard and resistant. When properly maintained, slate floors can last for centuries. It won't be brought down under heavy foot traffic, so it is ideal for commercial buildings, places of socialising, as well as houses that are home to children and pets.
Whilst other materials might share similar benefits of slate such as excellent durability, slate beats out most other materials when it comes to how it looks. Slate is a truly beautiful, unique material that can be found in a number of different naturally occurring colours due to being quarried all over the world. Whilst individual slate tiles might not be uniform, this only adds to the visual appeal of slate tiles as the natural patterns on the surface meld together to create a stunning work of art. With their textured surfaces, slate tiles are great for creating that beautiful, rustic look many people are after.
Due to its unique look and high durability, slate tiles have the potential to add value to your home. The initial cost of slate tiles can turn out to be a good investment down the line if you sell your home.
Slate is incredibly water resistant, so it works great in rooms with high moisture levels and a high likelihood of liquid contact, such as in bathrooms or kitchens. They are often used to tile the inside of showers, or even carved to produce bespoke basins and shower trays.
Like many natural stone materials used for flooring, slate tiles are easily cleaned. When adequately sealed during installation, spills won't be able to soak into the stone and cause any problems. Most maintenance that is required of slate flooring is regular sweeping. This makes it an excellent material for homes with allergy sufferers, as slate won't cling to allergens like a carpeted floor would. Additionally, due to its rough surface, it makes the perfect non-slippery surface even whilst wet.
Natural stone flooring materials are great for radiating heat, which makes slate tiles perfect when combined with under floor heating systems. These kinds of systems not only heat the floor but the surrounding environment as the heat rises. Slate tiles will store this heat well after the heating is turned off, keeping the room warmer for longer.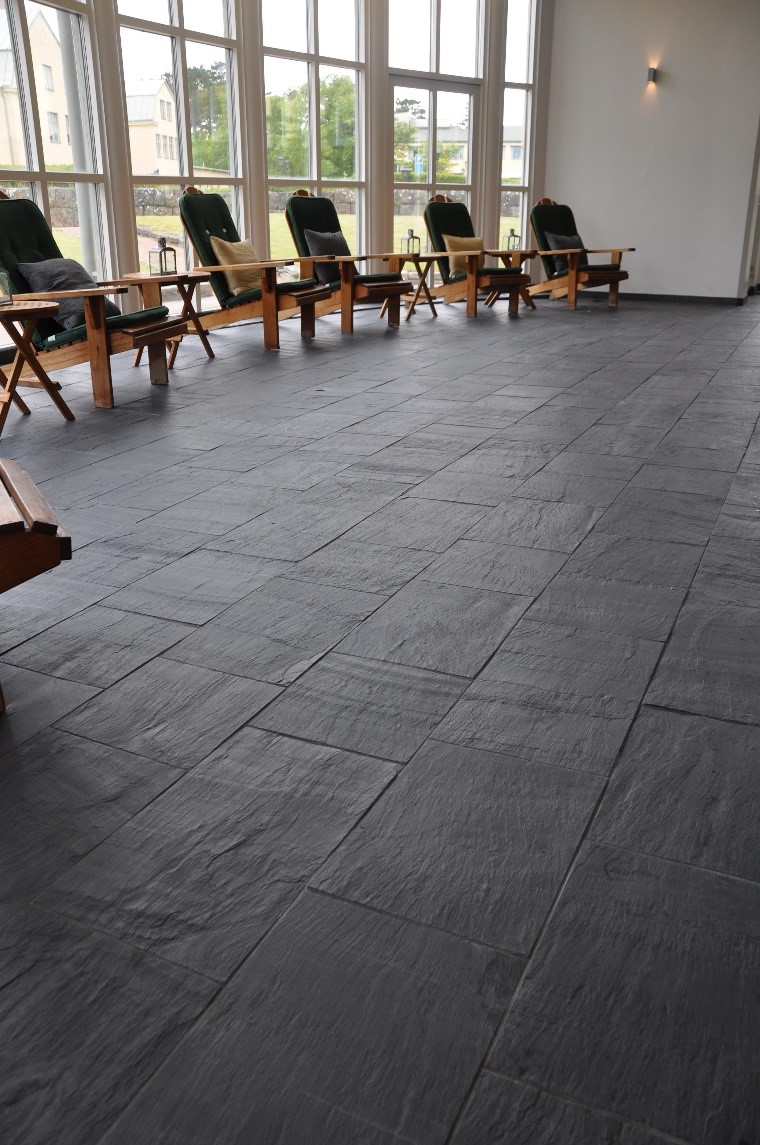 At UK Slate, we can provide you with a wide variety of natural slates that come in different colours and textures, from quarries around the world. Our floor slate has been selected for its quality and beauty, and we always strive to exceed the needs and expectations of our customers. If you have any questions about any of our products or services, do not hesitate to contact us.